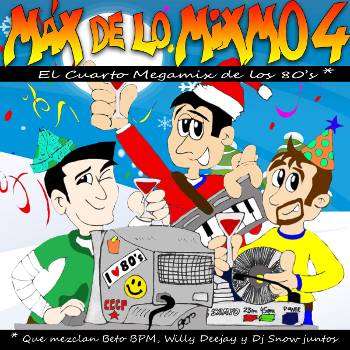 Titre: Máx de lo Mixmo 4
Mixé par: Dj Beto BPM & Willy Deejay
Durée: 9'02" (Mégamix) 11'31" (Mix Version) 5'58" (Jingles y efectos)
Créé dans l'année : 2014
Cover Design (Pochette): Dj Snow & Beto B.P.M
Vidéo Clip : www.youtube.com/watch?v=PWvOwq4CgA8
Tracklist Megamix By Dj Beto BPM & Willy Deejay :
- Rocco Granata & The Carnations - Marina (Remix '89)
- L'Affair - Secret Eyes
- Norman - Let's Go To The Beach
- Brian Ice - Tokyo (Dj Version)
- Rock Master Scott And The Dynamic Three - The Roof Is On Fire
- Sonny Garcia - Fix Your Antenna
- Baltimora - Tarzan Boy
- Swan - Don't Talk About It
- Afrika Bambaataa Feat Ub40 - Reckless
- Paul Hardcastle 19 - Nineteen
- Eddy Huntington - Up & Down
- Bassline Boys - Warbeat (Germany Calling)
- Savage - Don't Cry Tongiht
- Ryan Paris - Dolce Vita
Tracklist Mix Version By Dj Snow :
- Baltimora - Tarzan Boy (Extended Dub)
- Swan - Don't Talk About It (Sweedish Version)
- Afrika Bambaataa Feat. UB40 - Reckless
- Kano - Another Life
- Paul Hardcastle - Nineteen
- Rock Master Scott And The Dynamic Three - The Roof Is On Fire
- Eddy Huntington - Up & Down
- Rocco Granata & The Carnations - Marina (Remix '89)
- BB & Q Band - On The Beat
- Brian Ice - Tokyo (DJ Version)
- Mel & Kim - Respectable
- Sonny Garcia - Fix Your Antenna (Long Version)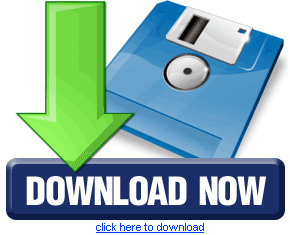 www14.zippyshare.com/v/67630741/file.html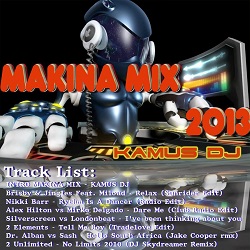 Titre: Makina Mix 2013
Mixé par: Kamus Dj
Durée: 7'31
Créé dans l'année : 2013
Cover Design (Pochette): Francisco Santander

Tracklist :
- Kamus Dj - Intro Makina Mix
- Brisby & Jingles Feat. Miloud - Relax (Sunrider Edit)
- Nikki Barr - Rythm Is A Dancer (Radio Edit)
- Alex Hilton vs Mirko Delgado - Dare Me (Club Radio Edit)
- Silverscreen vs Londonbeat - I've been thinking about you
- 2 Elements - Tell Me Boy (Tradelove Edit)
- Dr. Alban vs Sash - Hello South Africa (Jake Cooper rmx)
- 2 Unlimited - No Limits 2010 (DJ Skydreamer Remix)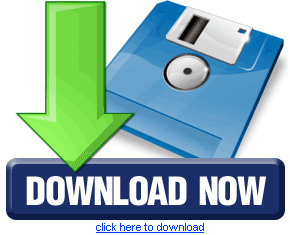 www7.zippyshare.com/v/71736106/file.html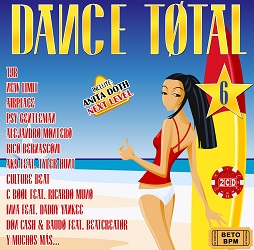 Titre :Dance Total 6
Mixé par:
Beto BPM
Durée: 8'07 / 3'00
Créé dans l'année : 2013
Voix Off: N.A.N.D.I.X.
Cover Design (Pochette):
DJ Snow
Info French
Il y a plus d'un an que nous l'attendions ...
Concernant l'histoire du volume 6 d'une série qui etait prévu chaque été. Cette fois, Beto BPM a inové avec beaucoup de créativité avec les titres du moment qui sont diffusés en Espagne. Cette fois ci, le megamix a été monté, mixé et conçu entièrement par Beto, mais a aussi toujours eu une équipe qui l'a soutenu. Le son final masterisé par Willy Deejay, la voix off par NANDIX Off et la pochette est réalisé par DJ Snow.
Il y a Des titres intéressants sont inclus, comme Anita Doth nouveau (ex 2 Unlimited), PSY, INNA, plus remixes qui rappellent l'âge d'or, Culture Beat et New Limit. Merci également la participation BeatCreator avec son remix de Don Cash & Baudo: Ahi na ma.
Info Spain
Montado, mezclado y concebido por:
Beto BPM
Voz en Off:
N.A.N.D.I.X.Diseño Grafico por:
DJ Snow
Para más visita: www.willydeejay.com
e-Mail: zonarevival90s@hotmail.com
Septiembre 2013
Hace más de un año que lo estabamos esperando...
Con esta frase empieza el vol. 6 de una saga que nos ha acompañado ya durante el mismo número de veranos. Esta vez Beto BPM viene renovado, con muchas ideas nuevas y con una calidad de sonido muy especial. Esa vez el megamix fue montado, mezclado y concebido en su totalidad por Beto, pero como siempre ha tenido un equipo que lo ha apoyado. La masterización ha sido de Willy Deejay, la voz en Off de N.A.N.D.I.X. y las portadas por DJ Snow. Se incluyen temas muy interesantes, como lo nuevo de Anita Doth (ex 2 Unlimited), PSY, INNA, además de varios remix que nos recuerdan la época dorada, Culture Beat y New Limit. Agradecemos además la participación de Beatcreator con su remix de Don Cash & Baudo: Ahi na ma.
Incluye:
PSY - Gentleman
ALEJAN MONTERO - can't take my eyes off
C. BOOL FEAT. RICARDO MUNO - we can't enough INNA FEAT. DADDY YANKEE - more than friendsKE$HA - die young RICO BERNASCONI AND TOM BOW FEAT. ROX - my love
AIRPLACE - marie ANITA DOTH - next level
DON CASH & BAUDO FEAT. BEATCREATOR - ahi na ma.
TJR - ode to oiAK9 FEAT. TYLER HUNT - crazyMANIAN ravers fantasy CULTURE BEAT FEAT. DJ HARD TUNE - mr. vain NEW LIMIT - smile 2013 (dj oskar remix)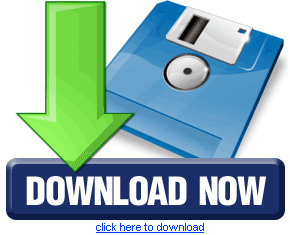 www16.zippyshare.com/v/88146973/file.html
Title : View Mix
Mixed : Willy Deejay
Time : 11'00
Years: 2013
Vidéo Clip : www.youtube.com/watch?v=yImS8UCgw2I
Info French
Voici l'historique de ce megamix.
Ce megamix a été créé à l'époque en 2003 sur Cubase SX 1, tous les titres sont pris dans des vinyls maxi pour réaliser les 3 premières minutes et 42 secondes.
Ensuite cet arrangement à disparu suite à un formatage.
En 2012, je retrouve un vieux DVD-rom de sauvegarde de cet arrangement, donc je le poste sur Youtube.
Beaucoup de réactions d'internautes, y compris sur Facebook, m'ont interpellés en me demandant pourquoi il n'apparait que maintenant et non finalisé.
Donc Je décide de le reprendre pour satisfaire les nombreuses réactions. J'ai profité de mes vacances pour le continuer et le finaliser, toujours avec le Cubase SX 1, alors que cubase en 2013 étant en version 7 avec toutes les nouvelles fonctions qu'on lui connait.
A savoir qu'à cette époque le logiciel Cubase SX 1 était beaucoup moins évolué qu'à ce jour, pour exemple, aucune synchronisation des BPM sur l'audio du sequencer en temps réel et cest pour cela que le megamix reste toujours au tempo 120 bpm.
Conclusion, travailler à l'ancienne méthode, est une aide, nottemment au niveau de la créativité pour le montage d'un megamix.

Info Spain
Aquí está la historia de este megamix.
Este megamix fue creado en 2003 con el Cubase SX 1, todas las pistas se han tomado de vinilos maxi para hacer los primeros 3 minutos y 42 segundos, aunque después esta disposición desapareció debido a un formateo.
No obstante, en 2012 hallé una antigua copia de seguridad de DVD-ROM que contenía la disposición, de modo que así lo colgué en Youtube.
Muchos contactos en línea, como en Facebook, me preguntaron por qué es ahora cuando aparece el trabajo y por qué no está finalizado.
Así que decidí cumplir respondiendo a estas cuestiones. Tomé mis vacaciones para continuar el trabajo y finalizarlo, siempre con Cubase SX 1, sin cambiarlo a la versión 7 de 2013 con todas las nuevas características que presentaba.
Así pues hay que reseñar que el software del Cubase SX 1 era mucho menos desarrollado que la versión actual, como por ejemplo que antes no había sincronización de BPM en secuenciador de audio a tiempo real, y es por eso por lo que el megamix mantiene el tempo en 120 rpm.
Por último, trabajar con la versión antigua puede ayudar especialmente a la creatividad para montar un megamix.

Info English

Here is the history of this megamix.
This megamix was created in 2003 at the time of Cubase SX 1, all tracks are taken from maxi vinyls to make the first 3 minutes and 42 seconds.
Then this arrangement disappeared after formatting.
In 2012, I found an old DVD-ROM backup of this arrangement, so I post it on Youtube.
Many reactions of online, including on Facebook, have challenged me by asking why it appears only now and not finalized.
So I decided to take to meet the many reactions. I took my vacation to continue and finalize, always with Cubase SX 1, while cubase in 2013 being version 7 with all the new features that he knows.
To know that at that time the software Cubase SX 1 was much less developed than today, for example, no synchronization of BPM on audio sequencer in real time and this is why the megamix remains the tempo 120 bpm.
Finally, work on the old method is an aid, nottemment level of creativity for mounting a megamix.

Tracklist :
Bassline Boys - On Se Calme
Vanilla Ice - Ice Ice Baby (Miami Drop Mix)
Black machine - How gee
Fox The Fox - Precious Little Diamond
Human League - Don't You Want Me (Extended Dance Mix)
Fresh - The Wall (El Lobo)
Kelly Charles - You're No Good For Me
Toney Lee - Reach Up (Acapella)
Richard Darbyshire - Living In A Box
2 Brothers On The 4th Floor - Piaon Loop Sample (Willy)
Plaza - Hi De Ho
Rick Astley - Together Forever (House Of Love Mix)
Speedy J - Pull Over
Ex-3 - Estres
Dj Pierre - Everyday (Vinyl)
Kano - Another Life
Company B - Fascinated
Digital Emotion - Get Up
Bizarre Inc - Playing With Knives (Acapella)
Doop - Doop
Rozlyne Clarke - Gorgeous (Dance Mix)
Hithouse - Jack To The Sound Of The Underground (Party Mix)
Rubix - Desiderio Latino (Extended Remix Version)
Synthesis - House Time
Cartouche - Feel The Groove
Beckie Bell - I'll Never Know (Dimitri Mix)
Deee-Lite - What Is Love (Rainbow Beard Mix)
Deee-Lite - Groove Is In The Heart (LP Version)
Wildchild - Renegade Master (Fatboy Slim Old Skool Mix)
Daryl Hall & John Oates - Say It Isn't So (Special Extended Dance Mix)
Fine Young Cannibals - She Drives Me Crazy
James Brown Godfather Runnin' The Joit Sample Willy
Jimmy Bo Horne - Spank
Okay Featuring Valerie Vannobel - 1234 Une Grande Affaire (Deep Folk Mix)
The Brat Pack - So Many Ways (Do It Properly Part II) (Worldwide DJ Anthem)
Secchi Featuring Orlando Johnson - I Say Yeah
Del Faro - Bandierra La Playa Del Sol (Maxi Version)
Depeche Mode - Just Can't Get Enough
Tina Charles - I Love To Love
Alex Party - Read My Lips
Phantom - At The Rate Of Time
Antico - We Need Freedom
Doug Lazy - Let It Roll
Betty Boo - Doin' The Do
Technotronic Feat. Felly - Pump Up The Jam (Acapella)
Mantronix - Got To Have Your Love (Club With Bonus Beats)
The Look - Glammer Girl (Bochinche Prelude Ballroom Mix)
Risse - House Train (Detroit Acapella)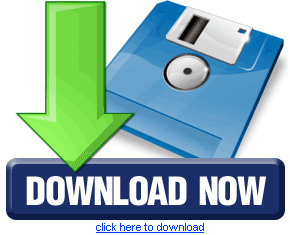 www26.zippyshare.com/v/99906332/file.html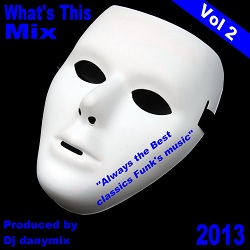 Titre: What's this Mix Vol.2 (Classics Funk's Music)
Mixé par: Dj Danymix
Durée: 10'10
Créé dans l'année : 2013
Cover Design (Pochette): Mary
Tracklist :
Whispers - And the beat goes on
Starpoint - It's all yours
Whispers - Tonight
Advance - Take me to the top
Skool Boyz - I don't want nobody else
Uk Players - Loves gonna get you
Aretha Franklin - Jump to it
George Duke - Reach out
Larry Wu - Let me show you
The Michael Zager Band - Shot in the dark
Total Contrast - Hit and run
Olie & Jerry - Breakin'
Colonel abrams - trapped
Janet Jackson - The Pleasure Principal (Ultimix Version)
Total Contrast - Takes a little time
Indeep - When Boys Talk
Melba Moore - Take My Love
Shout - Suspicion
Unique - What I Got Is What You Need
The blackbyrds - better days
Second Image - Can't keep holding on
Scott White - I don't understand it
Midnight Star - Midas Touch
D-train - Music
Starpoint - He wants my body
Skyy - Show me the way
Aretha Franklin - Who's zoomin who
Junie Morisson - Tease me
David Jopseph - You can't hide
John Rocca - I want it to be real
Gayle Adams - Your love is a lifesaver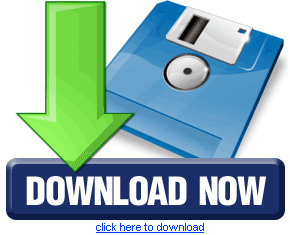 www75.zippyshare.com/v/34952215/file.html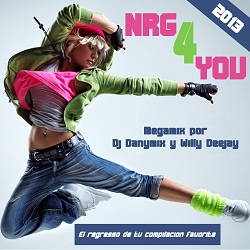 Titre: NRG 4 You 2013 (Energy For You)
Mixé par: Danymix & Willy Deejay
Durée: 8'14
Créé dans l'année : 2013
Cover Design (Pochette): Mary
Tracklist :
- Was (Not Was) - Walk The Dinosaur
- Blue - Everybody Needs Somebody
- Rick Astley - Never Gonna Give You Up
- Madonna - Spotlight (Extended Remix Unmixed)
- CeeJay - A Little Love
- Eighth Wonder - Cross My Heart
- The Jets - Cross My Broken Heart
- Eighth Wonder - Baby Baby (Euro Dance Mix)
- Sherrick - Just Call
- The D.O.C. - It's Funky Enough
- Corona - I Belong To You (80's)
- Hed Boys - Girls+Boys
- Farley Jackmaster Funk - Love Can't Turn Around (Long'86)
- Evelyn Thomas - High Energy (Instrumental Mix)
- The Boys From The Bottom - My Girl's Got That Bootty
- Fantasy - He's Number One
- Blazin - Let's Dance Tonight
- Jellybean Featuring Steven Dante - The Real Thing (Acapella Mix)
- Nick Kamen - Each Time You Break My Heart (Dub)
- Samantha Fox - I Only Wanna Be With You
- Samantha Fox - Nothing's Gonna Stop Me Now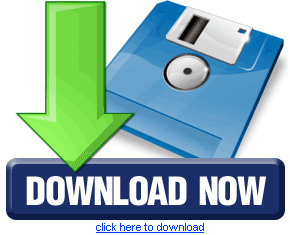 www18.zippyshare.com/v/8422195/file.html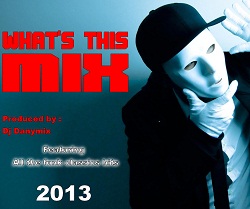 Titre: What's this mix (Funky)
Mixé par: Dj Danymix
Durée: 9'00
Créé dans l'année : 2013
Cover Design (Pochette): Mary
Tracklist :

imagination - just and ilusion
alexander o'neil with cherelle - saturday love
Sos band - the finest
Bb&the Q band - dreamer
amples rythm scholar
alexander o'neil - what's missing
princess - say i'm a number one
nu shooz - point of no return
mai tai - what goes around
aretha frlanklin & george michael - i knew you were waiting
nuance feat vicki love - loveride
sos band - just be good to me
fine young canibals - you drive me crazy
nu shooz - i can't wait
linda lewis - class style
black box - fantasy rap
imagination - music and light
system - this is for you
john adams - strip this heart
attention ! contains some little rythm scholar's samples, sory but it was so fabulous

Download :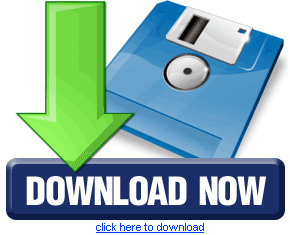 www18.zippyshare.com/v/92539854/file.html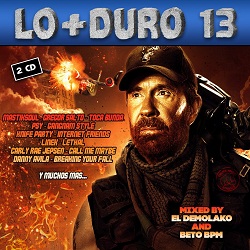 Titre: Lo + Duro 13 Megamix (2013)
Mixé par: Beto BPM & Demoledor
Durée: 9'35
Créé dans l'année : 2013
Cover Design (Pochette): Rakatak
Tracklist
- DJ Assad Feat. Mohombi, Craig David & Greg Parys - Addicted
- Will.i.am & Britney Spears - Scream & Shout
- Calprit - Fiesta
- Brian Cross Feat. Inna - Boom Boom
- Far East Movement Feat Cover Drive - Turn up The Love
- Nuria Swan - I want you
- Gabry Ponte Feat. Pitbull & Sophia Del Carmen - Beat On My Drum
- Professor Green Feat. Sierra Kusterbeck - Avalon
- Spencer & Hill - 1 2 3 4
- Dagon feat Beatcreator- The spirit
- Sabotage - Return to Ibiza 2013
- Balloon - Technorocker 2013
- Dj Rock - The big beat 2013
- Danny Avila - Breaking Your Fall
- Lumidee Vs Fatman Scoop - Dance 2013
- Linek - Lethal
Download :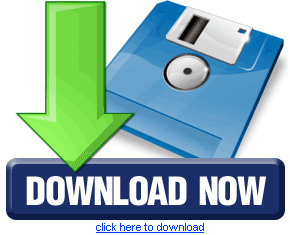 www47.zippyshare.com/v/77891644/file.html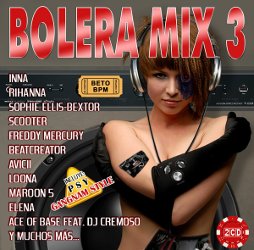 Titre: Bolera Mix 3
Mixé par: Beto BPM
Durée: 10'02 / 4'10
Tempo :128.0/140.0 bpm
Créé dans l'année : 2013
Cover Design (Pochette): Dj Snow
Tracklist
- Ace of Base feat Dj Cremoso "All that she wants"
- Loona "Oh la la, dance avec moi"
- Sergio Project "We like to party"
- Corina "Munky funky"
- Gigi D'Agostino & Pink vs Ojelay "Funkhouse is bla bla (2012)"
- Inna "J'adore"
- Sophie Ellis Bextor "Starlight"
- Beatcreator "Jurassic Park Theme"
- Qwotte feat Worldwide "Letting go cry just a little"
- Victor Ark & Daniela "Bacia Me"
- Alejandro Montero feat Maxi Blank "Put your hands up in the air"
- Julian the Angel "Rumore Chimico"
- Freddie Mercury "Living on my own (remix)"
- PSY "Gangnam Style"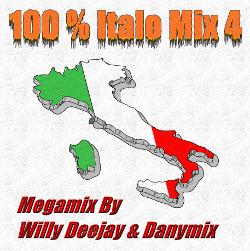 Titre: 100 % Italo Mix 4
Mixé par: Willy Deejay & Danymix
Durée: 9'01
Créé dans l'année : 2013
Cover Design (Pochette): Willy
Vidéo Clip : www.youtube.com/watch?v=r6Y56J1Jqf4

Tracklist:

Radirama - Aliens (Sample Voix)
The Flirts - You & Me
Scotch - Delirio Mind
Miko Mission - How Old Are You
Chantal - Rock It (Loop Drum)
Alan Barry - Ring The Bell (Vinyl)
De Niro - Italian Boy
Brian Ice - Talking To The Night (Sample Voix)
T.O.T.B. - Rap Around The World (Acapella)
Fun Fun - Happy Station (Sample Synth Voix)
Deborah - Danger For Love (Sample Synth Voix)
Hot Cold - Love Is Like A Game (Vocal Version)
Hot Cold - I Can Hear Your (Sample Voix)
Human League - Dont You Want Me
Kelly Brown - Only You Can (You Make Me Feel)
Martinelli - Voice (Sample Voix)
Quibos - Quibos (Sample Voix)
Fresh - The Wolf (Loop Drum)
Scotch - Disco Band
Tom Hooker - Feeling Okay (Remix)
Ceyx - Malavita (Impossibila Version)
David Lyme - Playboy (Accappella)
Deborah - Danger For Love (Sample Synth)
Ken Laszlo - Tonight
T. Ark - Count On Me
Den Harrow - Tell Me Why (Vocal Tom Hooker)
Hugh Hullen - Night Girl
Italian Boys - Midnight Girl (Extended Version)
Titre: Christmas Megamix 2012
Mixé par: Willy Deejay
Durée: 6'11 / 6'06
Créé dans l'année : 2012
Cover Design (Pochette): MYLDECO
Vidéo Clip : www.youtube.com/watch?v=xu_i2bAHxag
Tracklist:
RIO Feat Nicco - Party Shaker (Extended Mix)
Psy - Gangnam Style
Afrojack & Steve Aoki Feat. Miss Palmer - No Beef
Quintino And Moti - Circuits
Adele - Set Fire To The Rain (Addictive Elements Remix)
Jack Holiday & Mike Candys - Children 2012 (Original Level Mix)
Otto Knows - Million Voices (Radio Edit)
Will.i.am Feat. Eva Simons - This Is Love
FMZ - Just Yeah
Gotye Feat. Kimbra - Somebody that I Used to Know (KitSch 2.0 Remix)
Cascada - Summer Of Love (Michael Mind Project Remix)
Florida - I Cry
Kid Cudi - Pursuit Of Happiness
Stone & Marc Van Linden - Summerbreeze
Glamrock Brothers Feat. Nightcrawlers - Push The Feeling On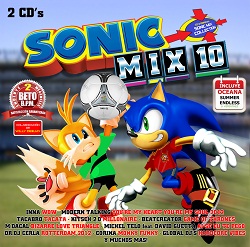 Titre: Sonic Mix 10
Mixé par: Willy Deejay & Pristine Boys (NANDIX & Beto BPM)
Durée: 11'14 (Mégamix) 8'43 (Collection Remember) 5'49 (Radio Edit)
Créé dans l'année: 2012
Cover Design (Pochette): Nandix & Beto BPM
Voix Off: Germán Ortiz aka Deejay Gö

Tracklist:

- Klaas - Wild Beast
- Liviu Hodor feat. Mona - Sweet Love
- Inna - Wow
- Dj Rista feat Boban Rajovic - Provokacija
- Obek feat. Netzwerk - Memories
- R.I.O. feat. U Jean "Animal"
- Michel Telo feat. David Guetta - Ai Se Eu Te Pego
- Duke "So in love with you"
- Rihanna - Where Have You Been
- Beatcreator - A Game Of Thrones
- Beatcreator - Jurassic Park Theme (Electro Remix)
- Tacabro - Tacatà Tacata'
- Dj Cerla - Rotterdam 2012 (Paolo Scebba bootleg remix)
- Willy Deejay - Intro
- Dj Vini - We Will Rock You
- Oceana - Endless Summer
- Raduga - Tecktonik
- Rob & Chris - Eskalation
- Dj Ross Vs Double You - Please Don't Go 2009
- Gummy Bear - Song (Long Spanish Version)
- Just Luis - Heartache
- Pakito - Living On Video
- Outhere Brothers - La La La Hey Hey
- Kadoc - You Gotta Be There
- Dr Dj Cerla - Rotterdam 2012
Titre: Xerez Mix 2012
Mixé par: Juan Campos (Jcp Project)
Durée: 6'03
Créé dans l'année: 2012
Tracklist :
Fuego Ft. El Potro Alvarez - Una Vaina Loca
Tacabro - Tacatà Tacata'
Hinojosa & Mr. Chris - Princesa
Juan Magan Feat Danny Romero - No Sigue Modas
Jose De Rico feat. Henry Mendez - Rayos Del Sol
Jennifer Lopez Ft Pitbull - Dance Again
Flo Rida - Good Feeling
Avicii - Levels
Calvin Harris Ft. Ne-Yo - Let's Go
Chris Brown feat Pitbull - International Love
LMFAO - Sexy And I Know It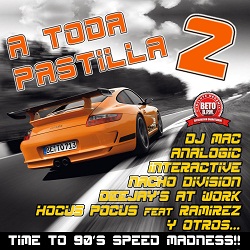 Titre: A Toda Pastilla 2
Mixé par: Beto BPM
Durée: 8'18 (Mégamix) 4'42 (Radio Edit) 4'23 Jingles y efectos
Créé dans l'année: 2012
Cover Design (Pochette): Beto BPM
Voix Off: Germán Ortiz aka Deejay Gö
Tracklist :
Porn Kings - Up to good
Mr. Brown - Bi di bon bon
Dj Creator - Kiss me
Zentral - Qué idea (remix)
Nacho Division - Night power
Friction - Girl you'll be a woman soon
Dj Chus - Capital of house
J Rapallo - Caña de España
Prodigy - Out of space
Dj's at work - Balloon (el globo)
Dj Hooligan - B.O.T.T.R.O.P.
MO DO - Eins zwei polizei
Hocus Pocu feat Ramírezs - Here's Johnny
Analogic - Go back
Dj Silverado - Boing
Dj Robert - Ele mele muh
Interactive - Forever young'95
M - Razzia 2
Dj Mac - Mosquito

Titre: Dance Computer 2012
Mixé par: Willy Deejay
Durée: 4'49
Vidéo : www.youtube.com/watch?v=eYcPHmYJnqc
Créé dans l'année : 2012
Cover Design (Pochette): Dj Snow
Tracklist:
Cobra Starship & Sabi - You Make Me Feel
Dj Antoine Feat. The Beat Shakers - Ma cherie 2k12
Bingo Players - Rattle
Rihanna - Where Have You Been
Jennifer Lopez & Pitbull - Dance Again
The Black & White Brothers - Put Your Hunds Up In The Air (Sample)
Michael Mind Project feat. Bobby Anthony & Rozette - Rio De Janeiro
Tacabro - Tacatà
Havana Brown - We Run The Night
Aretha Franklin - A Deeper Love
The Droofers - Whisky Rage
Bruno Barudi feat Steklo - Fly away
Golden Crew - Sexyfied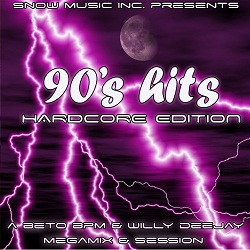 Titre: 90's Hits Hardcore Edition
Mixé par: Beto BPM & Willy Deejay
Durée: 6'49 (Mégamix) 13'13 (Mix Session)
Créé dans l'année : 2012
Cover Design (Pochette): Dj Snow
Tracklist:

A Freak Statistic - Devision by Zero
Hard Attack - Bonehead
Aldus Haza feta DJ Sylvan - Hey-a-wa
Bass X - Hardcore disco
Dream your dream - Soushkin
High energy Hellraising - The Box
Hocis Pocus - Here's Johnny hardcore
Joe Inferno - Hysteria
Knight Phantom - Worldwide Phantom
Mahen - Kikapoo
Omar Santana - Step the fuck back
Radical Motion - Stereo
Scarface - Speedy Gonzales
Technohead - The passion
The Profet - Bad behaviour
The Speed Break - The bear or the bird
The Wasteland - Is it acceptable
TOPDROP - Achtung speedcity remix
ce projet est fait pour vous. Avec des thèmes retentit dans l'âge d'or, Beto BPM et Willy Deejay se rejoignent pour créer un megamix avec ce genre si particulier. Il comprend également un mix session mixé par Beto BPM

Te gusta el hardcore 90's, pues este proyecto es para ti. Con temas que sonaron en la época dorada, Beto BPM y Willy Deejay se vuelven a unir para crear un megamix con este género tan especial. Incluye además un mix session de Beto BPM
Titre: Museum Mégamix 2012
Mixé par: Willy Deejay & Danymix
Durée: 7'21
Bouns : Jingles & Effects Dj Toots
Créé dans l'année : 2012
Cover Design (Pochette): Willy
Tracklist:
Zoë Badwi - Freefallin (Denzal Park)
Lmfao Feat Lauren Bennett & Goonrock - Party Rock Anthem
Axwell - Nothing But Love (Remode)
Carlos Gallardo Feat Bobby Alexander - We Eloise (Extended Vocal)
Radio Killer - Lonely Heart (Radio Edit)
Sak Noel - Loca People
Javi Mula Feat DJ Disciple Sexy Lady
Curt Savage - Rockstar (Acapella)
Midnight sun - Elena Gheorghe
Dj Antoine Vs Timati Feat. Kalenna - Welcome To St. Tropez (Mad Mark Radio Edit)
Sore - Love Is Music (Radio Edit)
Cj Ttone & Chriss Ortega Feat Lyck - In The Red Light (Original Mix)
Rio - Miss Sunshine (Extended Mix)
Avicii - Levels (Original Mix)
Rio Dela Duna & Arone Clein feat. Sharon May Linn - What I Feel
Adele - Rolling In The Deep
Titre: Michael Jackson - The Last Megamix
Mixé par: Dj Danymix
Durée: 5'55
Créé dans l'année : 2012
Cover Design (Pochette): Dj Danymix
Tracklist:
Beat it (intro)
Rock my world
Billie jean
Rock with you
Off the wall
Smooth criminal
Blame it on the boogie
Take me back
ABC
Another part of me
BAD
Black or white
Don't stop to the get enough
Thriller
Wana be startin something
She's out of my life (outro)
Jackson's children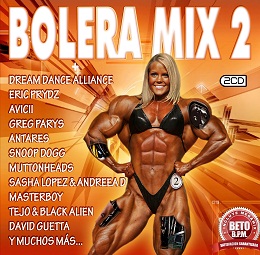 Titre: Bolera Mix 2
Mixé par: Beto BPM
Durée: 9'20
Tempo :128.0/140.0 bpm
Créé dans l'année : 2012
Cover Design (Pochette): Dj Snow
Tracklist:
David Guetta feat Taio Cruz & Ludacris - Little bad girl
Michael Jackson - Thriller (electro remix '11)
Dj Antoine feat Ton Dice - Sunlight
Allexinno & Starchild - Senorita
Muttonheads feat Eden Martin- Trust you again
Sasha Lopez & Andreea D feat Broono - All my people
The Droofer's & Willy Deejay - Substition (Beta Mix)
Greg Parys- Why don't we just fuck
Bruno Mars- Grenade (Beatcreator Electro Remix)
Jeson Derulo - In my head
Snoop Dogg - Sweat
Dream Dance Alliance - Gold
Tejo, Black Alien and Speed - Follow me follow me
Antares - Ride on a meteorite (Beatcreator Electro Remix)
Tommy & Tibby feat Masterboy- Dance to the beat 2k11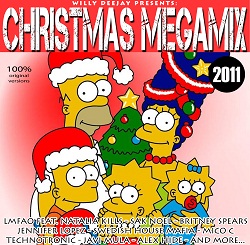 Titre: Christmas Megamix 2011
Mixé par: Willy Deejay
Durée: 5'00
Créé dans l'année : 2011
Cover Design (Pochette): Dj Snow
Vidéo Clip : http://www.youtube.com/watch?v=gQbYLn7QLAs
Tracklist:
LMFAO feat. Natalia Kills - Champagne Showers
Technotronic - Rockin Over The Beat (Loop Sample)
Giuseppe Terenzio - Clap your hands (Acapella)
Sak Noel - Loca Peopl
Muttonheads Feat Eden Martin - Trust You Again
Javi Mula feat. Juan Magan - Kingsize Heart
Mico C - You Leave Me Alone (Extended Mix)
Chris Kaeser vs Snap - The Power (Dj Reivax Mashup)
KitSch 2.0 feat. Theory & Luke Aster - Millionaire (3nkii Remix)
Britney Spears - I Wanna Go
Jennifer Lopez - Papi (R3hab Club)
Alex Hide - High Feat. Shena (Original Mix)
Andys - Get Wasted (Original Mix)
Deniz Koyu vs C'hantal - The Realm Tung (T.E.D. Factory Bootleg)
Swedish House Mafia Vs. Knife Party - Antidote (Radio Edit)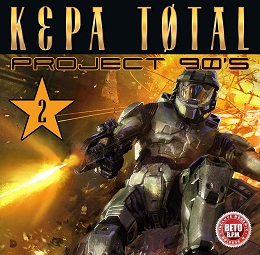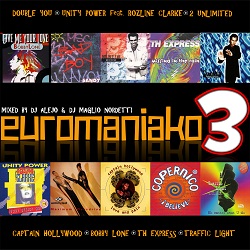 Titre : Euromaniako Megamix 3
Mixé par : Maglio Nordetti & Dj Alejo
Créé dans l'année : 2011
Durée : 14'04" / 4'57"
Cover Design (Pochette): Dj Lof (Chile)

Tracklist:
- Double You - Run to me
- Unity Power feat. Rozlyne Clarke - Eddy Steady Go
- 2 Unlimited - Maximum Overdrive
- Catain Hollywood - Over & Over
- Bobby Lone - Give Me Your Love
- TH Express - Missing In The Rain
- Traffic Light - No Matter What U Do
- Double You - Because Im Loving You
- Sandy - Bad Boy
- Copernico - I Believe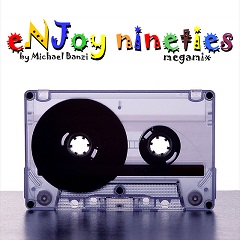 Titre : Enjoy 90s Megamix Vol.1
Mixé par : Michael Bánzi
Créé dans l'année : 2011
Durée : 8'02" / 4'56"
Bouns : Jingles & Effects Dj Toots
Cover Design (Pochette): dj. Enjoy
Tracklist:
- Michael Bánzi (dj. Enjoy) - Intro Enjoy Nineties
- Ice Mc - It's a rainy day
- Red Velvet - Lady don't cry (Albertomix remix)
- Corona - I don't wanna be a star (acapella)
- Blizzard - It's only love
- Masterboy - Is this the love
- Samira - When I look into your eyes (guitar mix)
- Alexia - Me and you (acapella)
- Antares - Ride on a meteorite!s
- Nina - Until all your dreams come true (Tranceformer remix)
- Netzwerk - Memories (acapella)
- Cherry Coke - No hagas el indio, haz el cherokee
- Sequential One - Happy feelings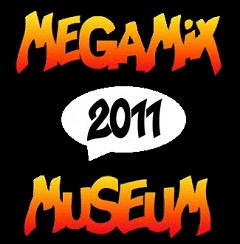 Titre : Megamix Museum 2011 By Willy Deejay (Jingles & Effects Dj Toots)
Download : http://www33.zippyshare.com/v/98109723/file.html

Titre : Megamix Museum 2011 By Willy Deejay (Instrumental)
Download : http://www33.zippyshare.com/v/77441816/file.html